School History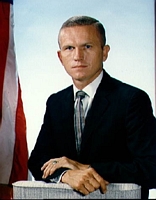 Frank Borman Elementary School opened in April of 1977 and is named for Colonel Frank Borman, one of the first American astronauts to orbit the moon. Colonel Borman grew up in Tucson and is a graduate of Tucson High School. In 1950, he graduated from West Point.

Colonel Borman became an astronaut in 1962, and orbited the earth in Gemini 7 for 14 days in 1965. During Christmas of 1968, he commanded Apollo 8 for 19 orbits of the moon. He is well remembered as a part of our national history, and a pioneer in the exploration of space.

Our school is operated and maintained by the Tucson Unified School District in cooperation with Davis-Monthan Air Force Base.